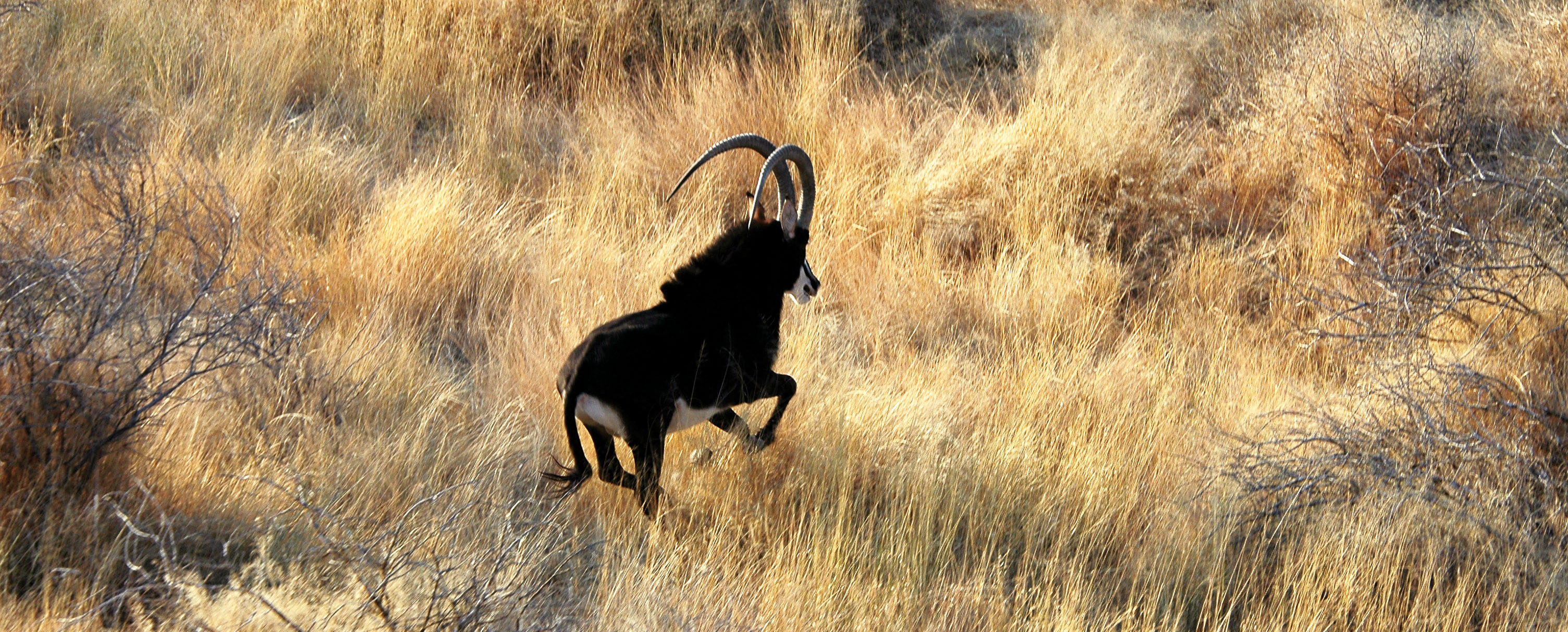 Photo ©Dirk de Bod
SABLE ANTELOPE
Hippotragus niger



T he sable antelope and the kudu compete for the reputation of having the most impressive antelope trophy, but they are very different in nature. The sable antelope lives in more or less large herds. Bulls are often solitary or live in small bachelor groups. They are dependent on water, quite able to put up a fight and capable of defending themselves against large predators. They occur in Namibia only in the extreme north-east.
Since sable antelope are very dependent on water, it is recommended to stalk them in the vicinity of waterholes. There you either have a sighting or find fresh spoor. In the case of bachelor groups with bulls of different ages, you should concentrate on a very black specimen, because these are the oldest animals.
Old bulls are deep black in colour, their horns have a big curve with the tips clearly pointing backwards and slightly downwards. Cows and young bulls have a reddish or dark-brown colouring.
SABLE ANTELOPE
Hippotragus niger



---
Shoulder Height:

110-140 cm

Mass:

180-250 kg

Life expectancy:

18 years

Gestation period:

8 months (1 young)

Rutting season:


May-July

World record horn length:


Rowland Ward Min:

 154.3 cm, Kapanga-Sandra, Zaire

106.5 cm