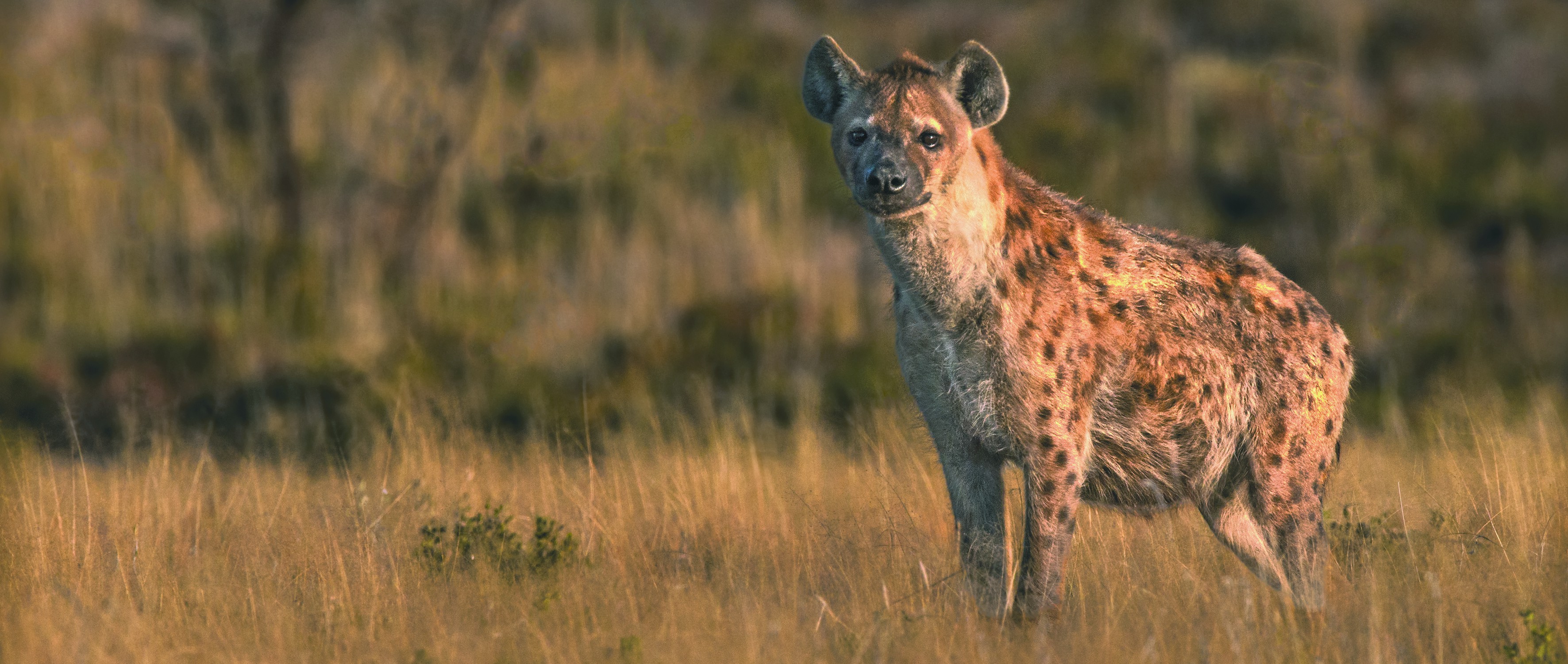 Photo ©Paul van Schalkwyk
SPOTTED HYAENA
Crocuta crocuta



C ontrary to popular belief, the spotted hyaena is not a cowardly scavenger but a most successful and daring predator. Spotted hyaena have been observed hunting not only antelope and zebra very successfully, but also preying on young rhinoceros and even attacking bull elephants once the huge pachyderms are old and weak.
Spotted hyaena live in clans of up to 30 animals, which at times gather to hunt large prey or at a carcass, but normally venture out after dark in smaller groups of 2-5 animals. The clan is lead by a female, which in the social structure of the hyaena is dominant to the male. The hyaena has extremely powerful jaws and teeth, enabling it to break even big bones.
Hyaena are best hunted by baiting. However, this is not as easy as it may sound, as these animals are extremely cunning and initially, as a rule, circle around the bait, thereby often becoming aware of the hunter in his blind.
Spotted hyaena can be found and hunted in Namibia's northern and north-eastern parts, as well as in the Namib Desert.
SPOTTED HYAENA
Crocuta crocuta



---
| | |
| --- | --- |
| Weight: | 50 – 80 kg |
| Life expectancy: | 25 years |
| Food: | Preys on almost every species of African animal. Scavenger devouring meat, skin and bones. |
| Number of young: | 1 – 4 |
|   | |
| | |